Meet the Cape Coral Central Real Estate Team
Lenora Marshall: Your Knowledgeable Cape Coral Real Estate Agent at EXP Realty, Florida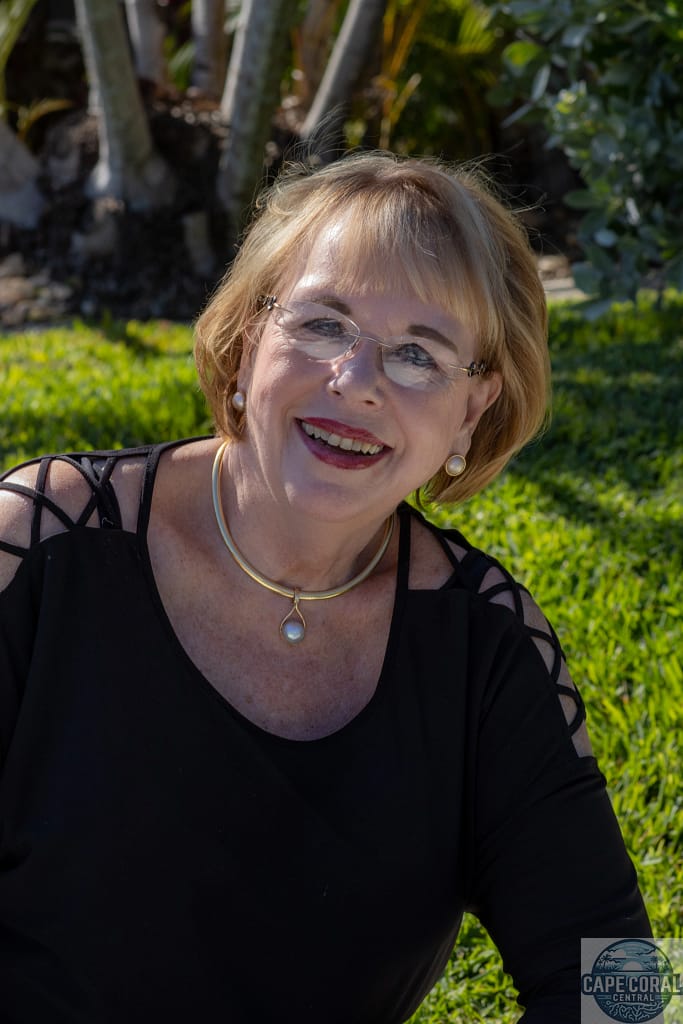 Lenora Marshall, an esteemed real estate professional at EXP Realty, is dedicated to providing unparalleled service and expertise in the Cape Coral, Florida market. Her commitment to excellence is evident in every transaction, ensuring that her clients' expectations are not just met, but exceeded. Lenora's deep understanding of the local real estate landscape makes her an invaluable asset, whether you're looking to buy the perfect property or sell for the right price.
Lenora's background in the corporate world, marked by multiple relocations, has given her a unique insight into the emotional intricacies of moving. She excels in making the transition smooth and stress-free for her clients. Her experience also extends to financial strategies, assisting clients in diversifying their IRAs into Self-Directed IRAs for real estate investments, including condos, boat slips, homes, and land.
Recognitions and Achievements:
Featured in the News Press (August 2006) as a Realtor making a difference for leading a book bag project for ACT.
2005 Double Centurion Producer.
2004 Centurion Producer.
2004 Top single agent in Century 21 Sunbelt, the office with the highest number of transactions worldwide.
Affiliations and Credentials:
Licensed Real Estate Agent, Greater Fort Myers Board of Realtors.
ABR (Accredited Buyers Representative) Designation.
Founding Member of the Giving Alliance of Women.
Board Member, South West Homeowners Association.
Secretary, Sandoval Condo Association.
Bachelor of Science in Industrial Engineering.
Extensive training in 1031 Exchanges.
Lenora's approach, "working from the heart," combined with her professional acumen, makes her the ideal choice for anyone seeking a trusted real estate advisor in the Cape Coral area with EXP Realty.
Testimonials
From the Taylors
From the Lisa, Justin, and Jennifer
"Dear Lenora and Dale,
Thank you so much for all you have done to welcome my family to Cape Coral. Your help is greatly appreciated
I could not ask for a better real estate agent and friend.
Sincerely ,
Lisa, Justin and Jennifer"
From the Drakes
"Dear Lenora and Dale,
We have found our dream home and now have a beautiful entry way to match! Your friendship and support thru it all has been wonderful and will never be forgotten.
The Drakes (Drew, Jean Chelsea, Duke and Jack)"
From the Schools
"Dear Lenora,
Both of us want to thank you for all your help selling the Windsor West Property.
Everything went fast and smoothly, even though a hurricane.
We look forward to working with you again.
Bob and Susan Schools"
From the Bauers
"Lenora,
We wanted to thank you for selling our property. More importantly, your assistance and professionalism you displayed in making sure the deal was consummated.
Once you get through the busy season, Chales, Dale you and I will get together if not sooner for lunch.
Thanks again,
Charles and Marty"
From the Schaunbergers
"Lenora,
We both want you to know how much we appreciate you and everything you have done for us. You have completely gone over and beyond the call of duty. Thank you so very much from the bottom of our hearts. You are the best and we just adore you and Dale. We are really looking forward to getting to CC!!
Carolyn and Larry"
From the Tuckers
"Lenora,
Mark and I want to thank you for all you and Dale did to help us out with our new condo. We are extremely happy with it!
It was great seeing you and Dale and we look forward to seeing you again. Looks like we will be down for Christmas – Can't wait. Brittany is really excited to see the place and is looking forward to warmer weather.
Again, thanks for everything.
Love,
Sue and Mark"
From the Pettits
"Lenora,
Words cannot express how grateful we are for all you have done. Thank you for the use of your home, it was great! The orchid is beautiful and will be a wonderful "welcome home" .
Again, thank you for everything
Fondly,
Jim and Michelle"
From the Jacksons
"Dear Lenora,
Hope you know how much your special thoughtfulness is appreciated
Many thanks for all you have done for us
Mary Ann and Don"
From the Bodines
Thank you so much for helping us make it all happen. We really do appreciate all you did, from trusting us enough to use your personal check to hold the new house to helping with the financial "hits" we took on the sale of the condo. We were so blessed to have someone like you to support us through the stressful events of buying and selling home. Hope all is well – we'll be in touch.
Diane and Ken
From the Dottes
"Dear Lenora and Dale,
Audrey and I wish to extend our sincere congratulations to you on the recent sale of our Florida residence located at 4813 SW 20th Place, Cape Coral, Florida. It is truly remarkable that the house was listed for only ten days and then sold for close to our asking price!
We are very pleased with your delightful manner of handling our property and your professional presentation of services that you and Sunbelt Realty provide to your clients. We also wish to thank you for the wonderful assistance given to us by you and Dale in taking care of our Florida home while we were way up here in the northland. This is certainly going more than the "extra mile" in your business and a tribute to you for your dedication to a client.
Without any reservation or hesitation we will recommend your realtor services to anyone that may be interested in selling their property. We wish you the best of success for the future!
Sincerely,
Larry and Audrey"