View from Cape Harbour with my happy buyers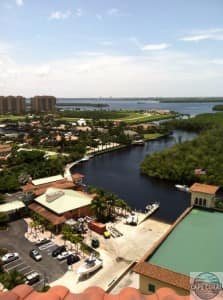 I just wanted to take a few minutes and share an awesome picture with you.
This past week I had a buyer who purchased a property at the condominiums at Cape Harbor. The inspector working for the buyer was Richard Ross a local expert in inspections. This was the picture that was taken from the view at Cape Harbor of this awesome condominium that my buyers are so excited about. I'm really happy for them and I'm glad to have them as neighbors.
Lenora Marshall
Cape Harbour: A Hub of Activities and Attractions
Cape Harbour, a jewel in Cape Coral, is not only a residential area but also a vibrant hub of activities and attractions, offering a plethora of experiences for both residents and visitors. This picturesque waterfront community is renowned for its marina, providing a perfect setting for boating enthusiasts. Whether you own a boat or wish to rent one, Cape Harbour is the ideal starting point for exploring the beautiful waters of Southwest Florida.
Apart from boating, Cape Harbour is a haven for dining and shopping. The area boasts a variety of restaurants and cafes, offering everything from casual waterfront dining to upscale gourmet experiences. Each establishment presents a unique atmosphere, many with stunning views of the marina, making them perfect spots for enjoying a meal or a drink while soaking in the scenic surroundings.
For those who love shopping, Cape Harbour offers a range of boutique stores and galleries, ideal for finding unique gifts, clothing, and art. The weekly Farmers Market is a popular event, where locals and tourists alike can indulge in fresh produce, artisanal products, and a lively community atmosphere.
Cape Harbour also hosts a range of events throughout the year, from live music performances to holiday celebrations, adding to the community's vibrant and dynamic character. For those residing in the nearby pool homes, this bustling harbor area offers an extension to their luxury lifestyle, providing easy access to leisure and entertainment options.
In summary, Cape Harbour in Cape Coral is more than just a residential location; it's a lifestyle destination offering a blend of leisure, entertainment, and natural beauty. For homeowners in the area, especially those with pool homes, Cape Harbour enhances their living experience, providing a perfect balance between relaxation at home and vibrant community lif
Optimized by Optimole