Captiva Real Estate
Captiva Real Estate for Sale
In the heart of Southwest Florida, Captiva real estate stands out for offering a relaxed, tropical lifestyle unparalleled in the region. For those seeking a serene environment with resort-like living, Captiva real estate offers just that, with nearly every property a short stroll from the beach. This proximity to the ocean is perfect for water enthusiasts and fishermen, and it infuses Captiva with a resort-style aura that residents adore.
Captiva Quick Search
Land
Condos
Waterfront
Gated
Just Upper Captiva Pool Homes
Captiva real estate boasts an enviable location between Pine Island Sound to the east and the Gulf of Mexico to the west. This unique positioning provides residents with spectacular water views and easy access to an array of water activities. Whether it's boating, sunbathing, fishing, or kayaking, Captiva real estate places you at the heart of it all. The island's stunning landscape, featuring lush tropical flora and trees, further enhances the picturesque setting. Beyond the natural beauty, Captiva real estate is surrounded by amenities and attractions. The island's golf courses, restaurants, and vibrant nightlife offer endless entertainment. The nearby communities of Fort Myers, Sanibel, and Cape Coral expand these options further, making Captiva a well-rounded choice for those seeking a blend of tranquility and activity.

Sorry we are experiencing system issues. Please try again.

Exploring the Unique Neighborhoods of Captiva Island Real Estate
The neighborhoods within Captiva Island's real estate market are a tapestry of architectural beauty and tropical ambiance. These communities, reflecting the island's tropical essence, are characterized by homes that blend seamlessly with the surrounding natural beauty. The architectural styles here predominantly feature cool, soothing colors and stucco exteriors – a nod to the traditional coastal living, harmonizing with the laid-back beach environment.
In these neighborhoods, the concept of community is taken to new heights. Many areas within Captiva's real estate landscape boast well-equipped community amenities, including sparkling pools, lush parks, and comprehensive recreational facilities. These amenities not only provide an ideal setting for relaxation and leisure but also encourage a sense of community among residents. This environment is particularly appealing to families seeking an engaging, active lifestyle and retirees looking for a peaceful yet vibrant community.
The luxury of living in Captiva Island's real estate extends to its waterfront communities, which offer an elevated experience. These exclusive enclaves provide residents with the ultimate luxury – private beach access. This feature is a treasure for those who cherish privacy and tranquility, allowing them to enjoy the pristine beaches of Captiva without ever having to leave their neighborhood. These waterfront communities are not just about the spectacular views they afford; they represent a lifestyle where every day feels like a vacation.
Discover Captiva Island: Things to do and see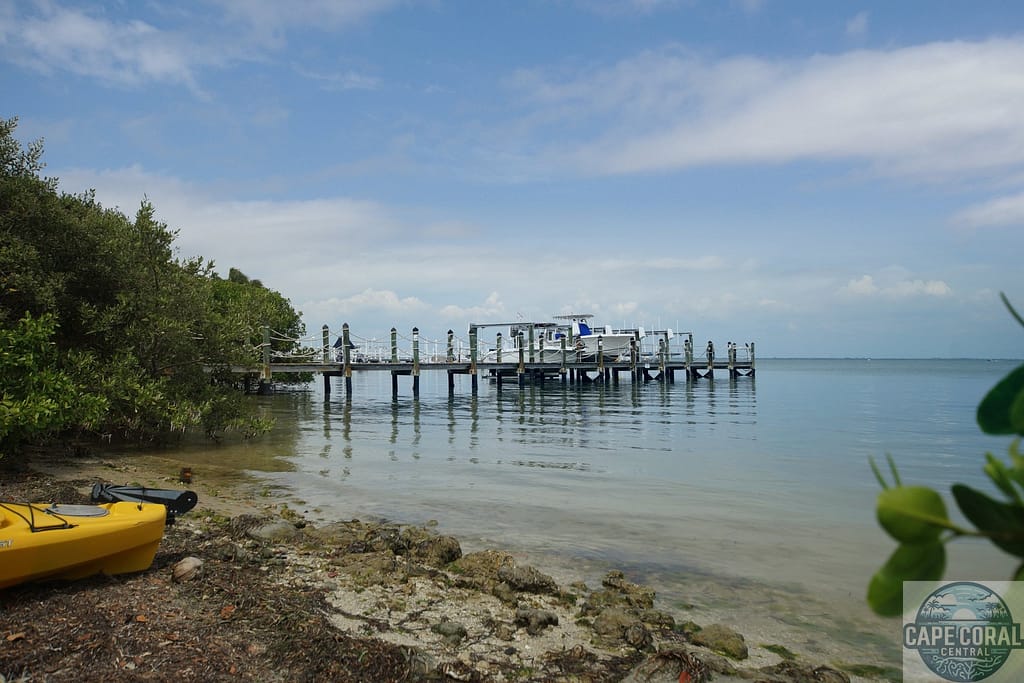 The beaches on Captiva are a primary draw, known for their soft, white sands and rich seashell collections. Beachcombing, sunbathing, and swimming are popular activities. Captiva Beach is a must-visit, offering serene sunset views ideal for evening strolls. Also, don't miss the chance to explore the unique Turner Beach, renowned for its picturesque scenery and abundant seashells.
Boating and fishing enthusiasts will find Captiva Island a haven, with easy access to the Gulf of Mexico. The island offers everything from leisurely sailing to adventurous deep-sea fishing trips. The nearby McCarthy's Marina is a great starting point for these aquatic adventures.
For wildlife enthusiasts, the J.N. "Ding" Darling National Wildlife Refuge is a treasure trove. It offers guided tours for birdwatching and encounters with native species in their natural habitat. This refuge is a true testament to the island's commitment to preserving its natural beauty.
Water sports are abundant, including kayaking, paddleboarding, and parasailing, offering exhilarating ways to explore the island's coastal beauty. YOLO Watersports provides various equipment rentals, making it easy for visitors to dive into these activities.
Golfers will appreciate the nearby golf courses, which cater to all skill levels and offer stunning views and lush landscapes. The South Seas Island Resort Golf Course is currently closed but a notable mention, known for its challenging play and scenic beauty.
Captiva's village center, with its variety of dining options and unique shops, is perfect for an afternoon or evening excursion. Keylime Bistro and The Mucky Duck are local favorites, offering delightful dining experiences with a taste of the island's culinary delights. For shopping and art lovers, the vibrant shops and galleries in the village are a must-visit.
Cultural events and art exhibitions regularly take place on the island, reflecting the vibrant local community and its artistic inclinations. These events are great opportunities for residents to immerse themselves in the local culture and community spirit.
In conclusion, Captiva Island is not just a place to live; it's a lifestyle. Its peaceful atmosphere, combined with a plethora of activities and beautiful scenery, makes it a sought-after destination for real estate buyers. Highlighting these aspects on a real estate website will surely attract those looking for a home in paradise.