Have a home in the North Georgia Mountains as well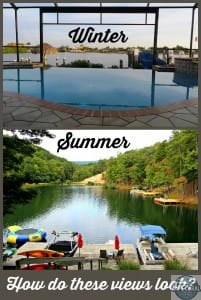 Cape Coral and Southwest Florida has to be one of my favorite places on earth but coming in a close second is the North Georgia Mountains and Lake Arrowhead GA more specifically. I actually work with many clients who own property in and around Southwest Florida and also have property in the North Georgia Mountains or in places like Tennessee or North Carolina. It is only natural that if you are in your retirement years and wanting to enjoy the best of both worlds then these two beautiful southern opportunities are here for you.
Obviously if you are on this site searching for homes in the Cape Coral area that you know why this place is so amazing but let me take a few minutes and explain to you about Lake arrowhead Georgia. Lake Arrowhead is a gated community in the city of Waleska. The location is about one hour North of the city of Atlanta and is almost in commute distance if you work in the northern suburbs. The closest town to Lake arrowhead is Canton Georgia and it is a booming little town to say the least. Homes around Canton are  located right off of 575 making an easy route to get to the northern suburbs of Atlanta which are just about 20 to 30 minutes away. The community of Lake arrowhead has a beautiful new golf course, clubhouse playgrounds and even a Chapel. There is a little bit for everyone including a wonderful Fourth of July fireworks celebration on the Lake.
Real estate at Lake arrowhead ranges from buildable lots in the $10,000 range to luxury waterfront properties costing almost 1,000,000. As I mentioned about the amenities in Lake arrowhead the real estate opportunities are just as open. There is truly a little bit for everyone in the community. There are plenty of properties that are very affordable with mountain views and turnkey rental potentials if you would like some additional income when living down here in Southwest Florida.
I have included a couple links of information that will help you do some research on Lake arrowhead or the surrounding communities if you have any interest. Like I said at the start of this blog my heart is truly in Cape Coral in Southwest Florida but I absolutely love the North Georgia area including Lake arrowhead.
Optimized by Optimole