Waterfront homes for sale around Cape Coral

Waterfront homes for sale around Cape Coral
Living in beautiful Florida, have you ever imagined owning a luxurious waterfront home? Then consider exploring the dazzling Cape Coral waterfront homes for sale. This blog is designed to help guide your search by highlighting spectacular properties, offering tips on navigating the real estate market of this area and insights from local agents with expertise about it. Let's begin diving into discovering what amazing residential opportunities await you in sunny Cape Coral!
Cape Coral waterfront quick search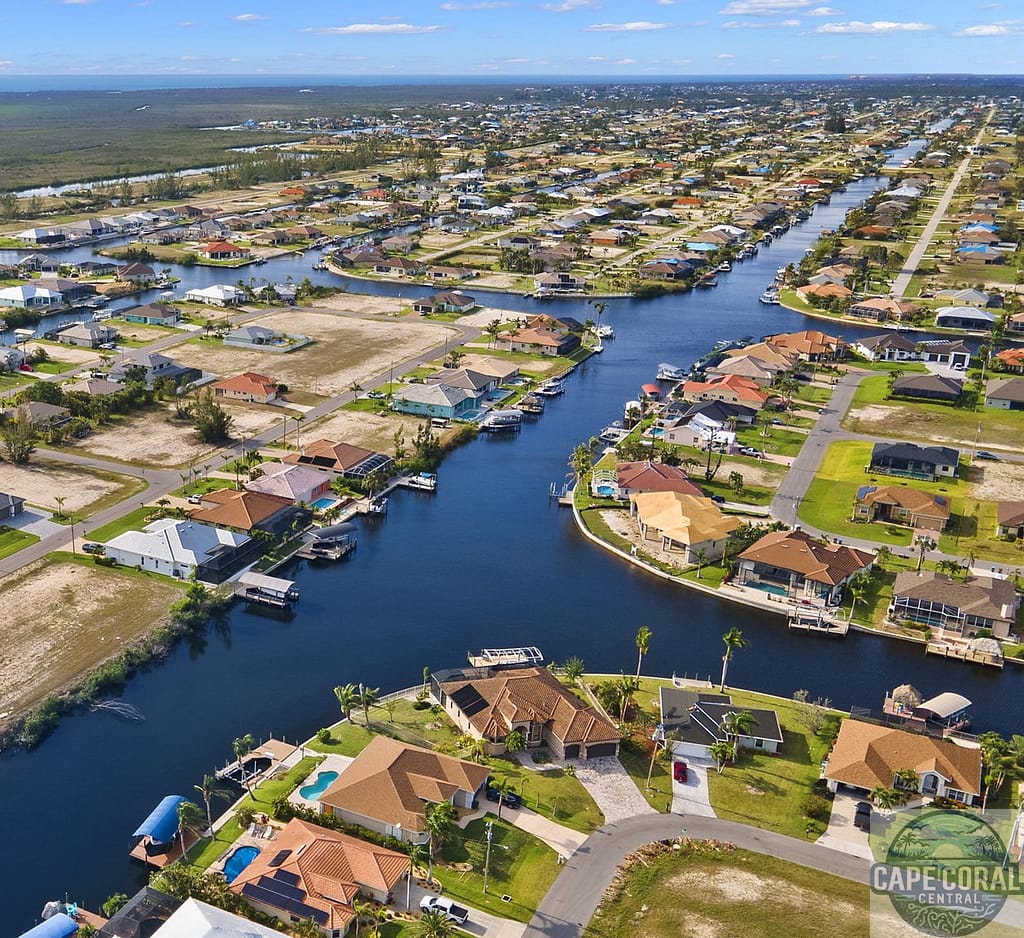 Gulf access homes –
Lake front homes –
Intersecting canals
Cape Coral is an ideal destination for waterfront living due to its privacy and high value compared with more densely populated cities in Florida. This stunning paradise features over 400 miles of navigable waterways perfect for finding the luxurious property of your dreams—be it a lush riverfront estate or a tranquil saltwater canal.
For buyers seeking premium Cape Coral waterfront properties, Gulf Gateway Realty has some options like 5735 Riverside Dr (priced at $11,900,000) and 2620 SE 26th Place ($6,900,000). Many factors determine the cost of these homes, such as seawall condition. Size & age, access to water, location along rivers or canals, etc.
Search for all Cape Coral Gulf access homes by price
Sanibel Island Waterfront
Gulf access condos
Sanibel Island Gulf front
Sanibel Island canal homes
Gulf access condos
Fort Myers Gulf front
Fort Myers canal homes
eXp Realty Selections
As a well-respected real estate brokerage, eXp Realty offers an outstanding selection of top waterfront properties in the Cape Coral area. With their team's knowledge and expertise guiding buyers through all stages of finding the ideal home for them, exp Realty prides themselves on helping find what works best with each individual lifestyle.
This city is renowned for its breathtaking coastal housing options. Entrusting experienced professionals like those from eXp Realty provides discerning clients with guaranteed confidence that they will walk away fully satisfied and contented having found their dream waterfront property.
Navigating the Cape Coral Real Estate Market
Understanding the dynamics of Cape Coral's real estate market is imperative when looking into purchasing a waterfront home. According to recent trends, there has been an average decrease in house prices with projections predicting growth over time since their peak in April 2022 – although these have stayed rather steady overall. Various influencing factors contribute towards this such as limited availability on homes, increased rental demand and up-to-date industry development among others. All while having attractive climate conditions to accompany it along with job stability rates within the area averaging around $389k for residential properties according to EXP World Holdings (a subsidiary of publicly traded company EXP World which provides insights about current industry climates allowing you make wise investment choices regarding waterfront properties) by staying informed through its exp updates every step of the way. Since 2017, stats show that median home price rise went from +64% (April 2020 till April 2022) while square footage costs dropped 6.5%, indicating residence turnover rate was down 11 days between 2021 & prior year against 40 day period today.
New Cape Coral Gulf access
Distressed Gulf access homes
Cape Coral Gulf access condos
Market Trends and Analysis
Analysis of the current trends regarding Cape Coral's waterfront properties shows that median home prices dropped 2.3% in October 2023 compared to last year, with an average selling price of $349k and homes being sold after 40 days on market. It is expected that the median sale price in June 2023 will lower by 5.9%, making it a favorable moment for investing into such property here in this city along Florida's Gulf Coast.
Real estate agents familiar with local conditions can help you make informed decisions when looking at potential options so as to locate your ideal house or condo within these shores. They possess valuable expertise about the area which could guide you towards achieving success throughout your purchase venture thus securing one lovely spot near America's favorite beach destination!
New Construction Developments
Cape Coral offers a wide variety of new construction developments with luxurious and contemporary waterfront living options. Many leading builders have provided up to 495 floor plans, including Bella Vida, Cape Harbour, Cape Royal and Celebration Capes.
These fresh constructions boast numerous luxury features such as gated communities or custom-built homes complete with wood soft close cabinets granite countertops along with stainless steel Energy Star Appliances plus pools spas and exercise centers exclusive perks! By working alongside local real estate agents you can locate your ideal waterfront residence while determining the best path forward in this promising sector of housing development in beautiful Cape Coral.
Expert Advice from Top Cape Coral Real Estate Agents
When it comes to buying a waterfront property in Cape Coral, securing the services of highly-rated real estate agents is indispensable. Highly recommended professionals such as Lenora Marshall with exp Realty have their clients' interests at heart when conducting financial transactions related to payment service methods or information management procedures. They also ensure seamless experiences for buyers while offering valuable insights into the market analysis process through support systems like complimentary home evaluations facilitated by Cape Coral Central. These experienced individuals can provide access to collaborative tools via an MLS client portal so that customers are able to get insight on any necessary steps throughout the entire purchasing journey with ease and comfortability.
Navigating the Home Buying Process
Purchasing a home in Cape Coral can be an exciting journey. It requires critical steps and the expertise of local real estate agents. An experienced agent is vital for finding that perfect waterfront property as they have extensive market knowledge to provide valuable guidance throughout the process, from gathering all necessary documents to accurately assessing market value of homes. They will also negotiate competitive prices on your behalf, recommend certified inspectors and offer relevant insights into current conditions so you make informed decisions when buying.
Your journey starts with qualifying before searching, then estimate interest rates beforehand for pre-approval on mortgages, which leads to determining a suitable location well-suited to personal needs and preferences upon viewing properties – this is where rookie mistakes are most likely made thus requiring cautionary measures taken by prudent buyers like asking pertinent questions along the way until followed through with securing inspections prior to submitting offers at last!
By relying on competent advice given by trustworthy professionals such as highly regarded realtors in Cape Coral. Dreams of purchasing luxurious residences amidst peaceful surroundings may soon become reality thanks solely to their dedication towards ensuring satisfaction come settlement time or later after moving day has past.
Summary
Cape Coral, Florida, is the perfect place for acquiring a stunning waterfront property. Right now is an ideal moment to begin your journey towards owning such real estate. By understanding how this market works, discovering newly constructed developments and consulting local experienced agents, you can securely make your dream of living on water come true.
Frequently Asked Questions
What are the key features of Cape Coral's prime waterfront properties?
For those looking to experience an opulent lifestyle in Florida, Cape Coral's waterfront properties offer the perfect combination of luxurious amenities and exclusive privacy. These desirable locations have it all, from spectacular views to prime spots on the water.