Sanibel Island Homes for Sale


Sanibel Island Homes for Sale
Discover the Best Sanibel Island Real Estate for Sale Today
Imagine waking up to the sound of waves crashing against the shore, taking a walk on the pristine white sand, collecting unique seashells and enjoying mesmerizing sunsets every day. Welcome to Sanibel Island, a paradise where nature, luxury, and a laid-back atmosphere blend seamlessly. Dive into the world of Sanibel Island real estate for sale and discover the best properties available today.
Sanibel Island Property Listings
Real estate agents on Sanibel Island possess extensive knowledge of the area, ensuring that you receive expert guidance throughout the entire process. With their assistance, you can confidently navigate the local market, exploring homes for sale that meet your specific needs and preferences.
Living on Sanibel Island is a dream for many, and a trusted FL real estate agent can make it a reality. They are equipped with valuable insights and guidance that ensure a smooth and stress-free property search and acquisition journey.
If the island life appeals to you and you want to make every day feel like a vacation, start exploring the Sanibel Island property listings today and set out on your journey to find your dream home.
Sanibel Island Neighborhood Guide
Gaining an appreciation for the beauty and diversity of Sanibel Island involves getting familiar with its various neighborhoods. Each one offers its own unique characteristics, top attractions, and a distinct community vibe. Real estate agents like Mary Lou Bailey have extensive knowledge of the island, making them invaluable resources in your quest for the perfect property.
When browsing Sanibel Island real estate for sale, make sure to:
Use a compatible browser that supports the latest web technologies

This will enable you to fully experience the features of local property listing websites

Easily explore the best properties in each neighborhood
Gaining a clear understanding of the distinguishing features and attractions of each neighborhood empowers you to make informed decisions about your living or investment choices on Sanibel Island. Ensure that your browser has JavaScript enabled to access all the data and tools available on the local real estate website.
Visit the dedicated pages on Sanibel Island real estate websites to uncover the best properties in each neighborhood. It's the perfect start to your journey toward finding your dream home.
Life on Sanibel Island: Beaches, Nature, and More
Life on Sanibel Island is truly unparalleled, offering residents and visitors an idyllic blend of beachfront living, world-class shelling, and an abundance of protected natural habitats and wildlife refuges. Over 50% of the island is safeguarded as conservation land, ensuring that its unique flora and fauna remain protected for generations to come. Located in the beautiful Sanibel FL, this island paradise is a must-visit destination.
The island is home to some of the most beautiful beaches in the world, including:
Gulfside City Park Beach

Sanibel Lighthouse Beach Park
These pristine shores offer the perfect setting for relaxation, recreation, and unforgettable sunsets over the Gulf of Mexico. Don't forget to bookmark this page to revisit the beauty of the gulf anytime.
Sanibel Island is renowned for its world-class shelling opportunities, attracting enthusiasts from all corners of the globe. The island's shores boast a wide variety of shells, including:
Conch shells

Junonia shells

Lightning whelk shells

Cockle shells

Scallop shells

Tulip shells

Cerith shells

Olive shells
For those passionate about shelling, living on Sanibel Island is a dream come true.
If you're ready to embrace the unparalleled lifestyle that Sanibel Island has to offer, explore the island's real estate market and make your dream of owning a beautiful island home a reality.
Tips for Navigating the Sanibel Island Real Estate Market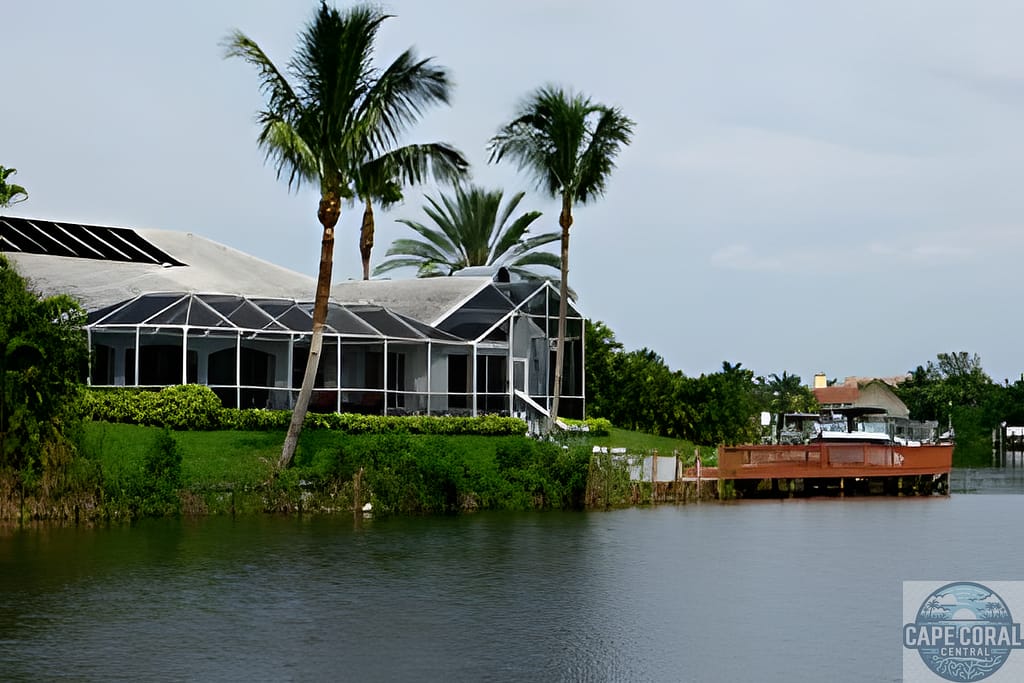 Expert guidance and insider knowledge are key to successfully navigating the Sanibel Island real estate market. When purchasing property on the island, some key considerations include:
Investment objectives

Lender authorization

The property's condition

Location

Climate and natural risks

Engaging a local real estate agent
The average price of homes in Sanibel Island is estimated to be around $1.2 million, reflecting the island's unique lifestyle and natural beauty. The current trend in the market shows:
A decrease in median home prices

A decrease in the median price per square foot

An increase in the number of homes for sale compared to the previous month
This makes the market not particularly competitive at this time.
Understanding the nuances of the local market and collaborating with knowledgeable real estate agents allows you to confidently secure the best deal on your dream property in the Sanibel Island real estate market.
Embarking on your journey to find the perfect home on Sanibel Island, keep in mind that expert advice and insider tips can be game-changers. With the right resources and guidance, your dream of living the island life is within reach.
Summary
In conclusion, Sanibel Island is a haven for those seeking a luxurious, nature-inspired lifestyle. With the help of experienced real estate professionals, you can navigate the island's property market and find the perfect home or investment. Whether you're searching for a low-maintenance condo or a sprawling beachfront estate, Sanibel Island offers a diverse range of properties to suit every preference. Embrace the island life, and let the beauty of Sanibel Island become your everyday reality.
Frequently Asked Questions
Is it expensive to live in Sanibel Island?
Living in Sanibel Island is quite expensive as the cost of living is 106.8% of the national average and housing expenses are 245% higher than the national average. Transportation expenses such as bus fares and gas prices are also 8% higher than the national average.
Are houses selling on Sanibel?
Houses on Sanibel are selling at lower prices than last month, with a median sold price of $1,037,500 in October 2023.
Is anyone still living on Sanibel Island?
Yes, there are still people living on Sanibel Island. The US Census Bureau estimated 6,400 people were living there as of April 2021, and the island continues to attract tourists throughout the year.
Is Sanibel Island a wealthy town?
Sanibel Island has a median household income of $103,413 and a per capita income of $107,950. This is well above the average for Florida and the nation, making Sanibel Island a wealthy town.
What types of properties are available for sale on Sanibel Island?
Sanibel Island offers a range of properties for sale, from condos to beachfront estates, for buyers to choose from.