Cape Coral Real Estate: A Gateway to Gulfside Paradise
Nestled along Florida's stunning Gulf Coast, Cape Coral's real estate market offers an unrivaled blend of waterfront luxury, scenic beauty, and a vibrant community lifestyle. Known for its picturesque network of canals, Cape Coral is not just a city but a gateway to a Gulfside paradise, making it a highly sought-after destination for homebuyers and investors alike. A significant allure of Cape Coral real estate is its extensive waterfront properties. The city, often fondly referred to as the 'Waterfront Wonderland,' boasts over 400 miles of navigable waterways, more than any other city in the world. Many homes in Cape Coral offer direct access to the Caloosahatchee River, leading into the vast and beautiful Gulf of Mexico. This prime location makes it ideal for boating enthusiasts, anglers, and those who simply love the serene beauty of living by the water.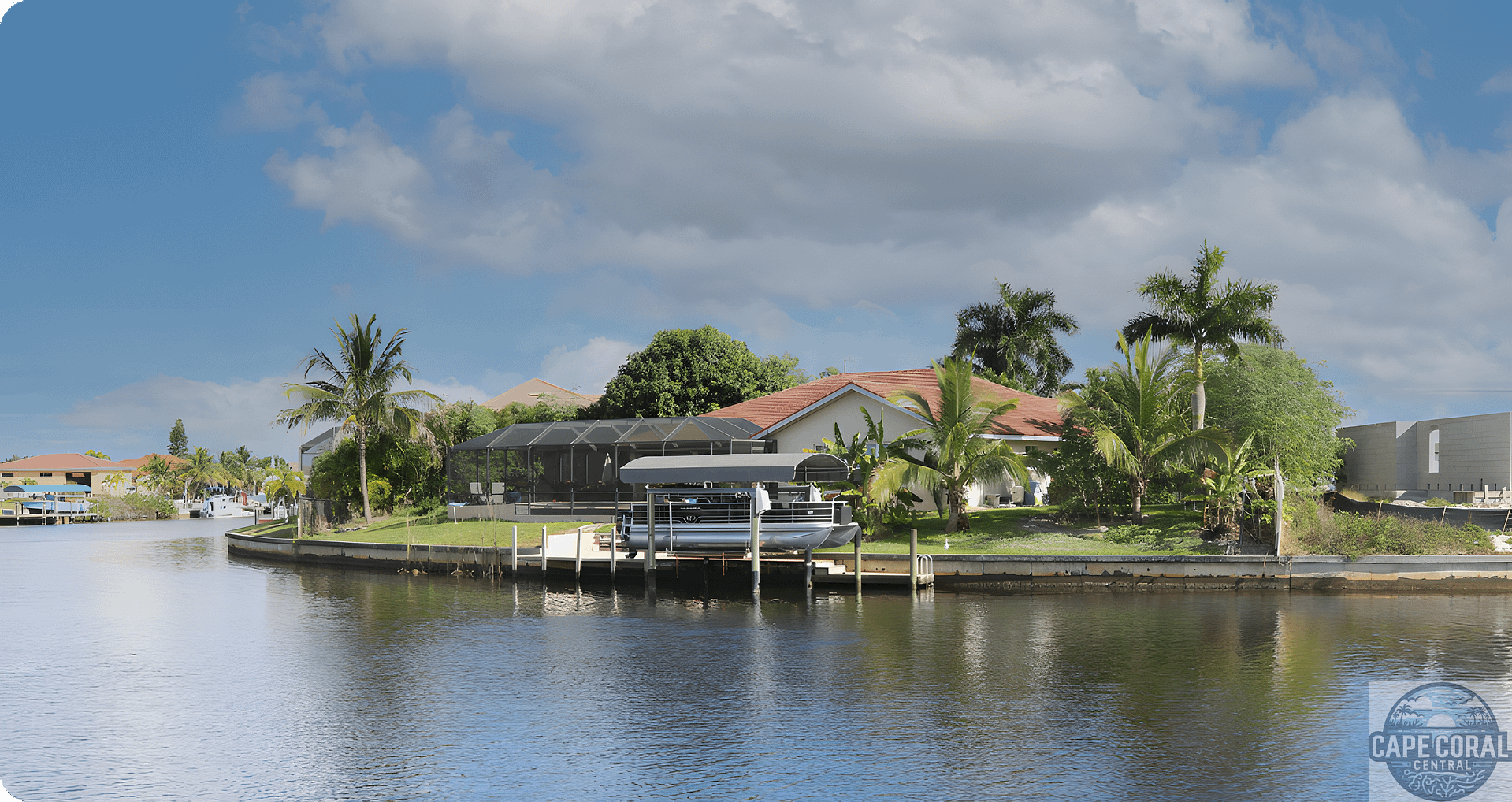 A Community Focused on Recreation and Wellness
Cape Coral's commitment to a lifestyle of leisure and wellness extends beyond its beaches and golf courses. The city is home to various parks and nature preserves, offering residents a chance to connect with Florida's natural beauty. From bird watching and hiking to kayaking through mangrove-lined waters, the opportunities for outdoor recreation are endless. The real estate in Cape Coral is designed to complement this lifestyle. Many homes feature amenities like swimming pools, spacious lanais, and outdoor kitchens, perfect for enjoying the Florida sun and hosting gatherings. Additionally, the city's planning ensures that most residential areas are just a short distance from parks and recreational facilities, making healthy living both easy and enjoyable.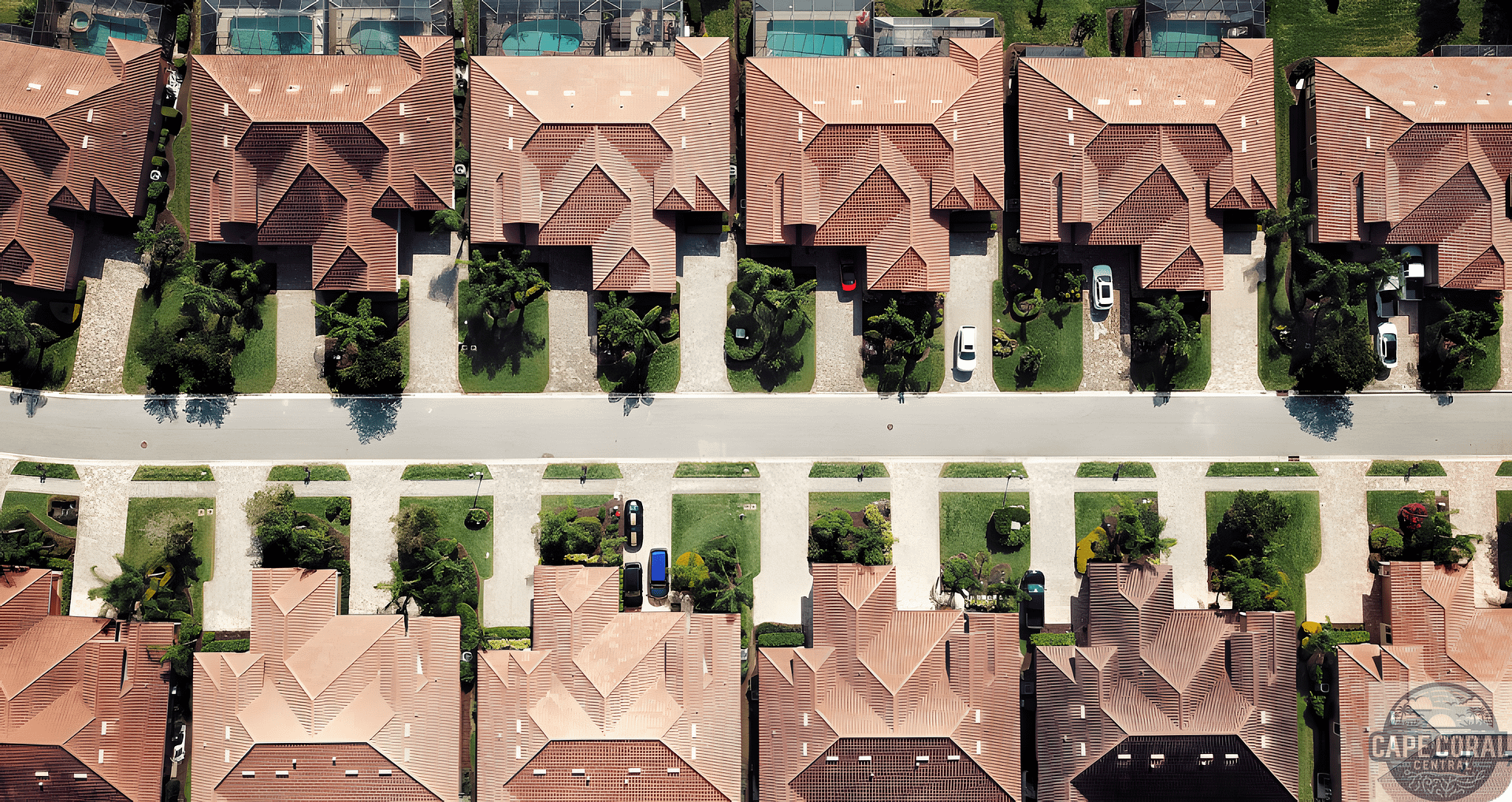 A Thriving Community with a Bright Future
Investing in Cape Coral real estate means more than just buying a property; it's about becoming part of a growing and thriving community. The city is known for its friendly neighborhoods, excellent schools, and a diverse range of dining and entertainment options. From waterfront dining establishments to local art galleries, Cape Coral's cultural scene is as rich as its natural landscape. The future of Cape Coral real estate looks bright, with ongoing development and enhancements to the city's infrastructure. This growth promises to bring even more amenities and opportunities to residents, making it an ideal time to consider investing in this flourishing market.
Find the perfect property for you
Luxury Cape Coral Real Estate
Luxury real estate in Cape Coral, Florida, offers a unique blend of opulent living and scenic beauty, making it a sought-after destination for affluent homebuyers. Situated along the Gulf of Mexico, Cape Coral is renowned for its waterfront properties, offering direct Gulf access, which is a significant allure for boating enthusiasts and those seeking a tranquil waterfront lifestyle.
Waterfront Living and Gulf Access
A defining feature of luxury real estate in Cape Coral is its direct Gulf access. Many homes are situated on the extensive network of canals, offering private docks and boat lifts. This feature is highly prized as it provides homeowners with the convenience of exploring the Gulf waters directly from their backyard. The ease of access to the Gulf of Mexico is not only a boon for recreational activities like boating, fishing, and sailing but also adds to the property's value and aesthetic appeal.
Architectural Splendor and Custom Designs
Luxury homes in Cape Coral exhibit a range of architectural styles, from contemporary to Mediterranean-inspired designs. These homes are often custom-built, allowing for personalized touches that cater to the individual tastes and needs of homeowners. High ceilings, expansive windows, and open floor plans are common features, designed to maximize natural light and provide stunning views of the surrounding waterways and landscapes.

Sorry we are experiencing system issues. Please try again.

All Cape Coral Real Estate by price with one easy click!
Your Dream Home Awaits in Cape Coral
Whether you're seeking a waterfront retreat, a golf course residence, or a family-friendly neighborhood, Cape Coral's real estate market has something for everyone. With its unique blend of natural beauty, recreational amenities, and a warm community spirit, Cape Coral is not just a place to live – it's a place to thrive. Explore the possibilities and find your dream home in this Gulf Coast paradise.