Batiki West condos for sale
Batiki West condos for sale
Take full advantage of the gulf from Batiki West condos in Fort Myers, FL; the complex has gulf access and many of the units overlook the canal that runs along Batiki West. Everything from the landscape to the architecture reflects the tropical feel, with stucco veneers and palm trees.
Besides the tropical greenery that decorates the Batiki West condos landscape, there are also plenty of amenities laid out for residents. Enjoy the community pool, boat dock and bike storage that all come in handy when it comes to entertainment. But the community amenities are just the beginning to what is available to Batiki West residents. The area outside these Fort Myers condos is filled with places to go and things to do; the Mound House movie theater, The Beach Pub and Reese's Restaurant are all just around the corner from Batiki West condos. And the bike storage allows residents to bike to the farther attractions or to Lynn Hall Park and Bay Oaks Tennis Courts, not to mention the variety of local beaches that are found in Lee County, zip code 33931.
Whats around the Batiki West condos?
The beaches of Cape Coral and Sanibel Island are relatively close to Batiki West condos as well, for weekend trips and vacations, also the Fort Myers Chamber of Commerce is right down the road.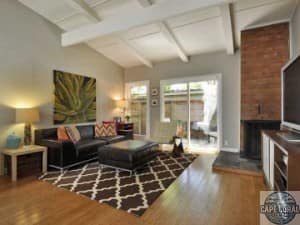 Optimized by Optimole