Cape Coral at night – what is there to do? Bingo or Drinks?
What is there to do after looking at houses all day?

Not only can Cape Coral be a great place to go fishing, there is actually some great nightlife in this no longer sleepy little retirement town. Places to visit like the Tiki Hut Bar, The Nauti Mermaid or always popular Brew Babies bring this normally quiet little Southwest Florida town hopping after dark. A great place to visit if you'd like to go out and have a drink is Marker 92 or Rumrunners. Both of these local bars offer views of the Caloosahatchee River Watershed and if you're lucky enough you might catch a glimpse of a multi-million dollar yacht coming in as you enjoy a cocktail.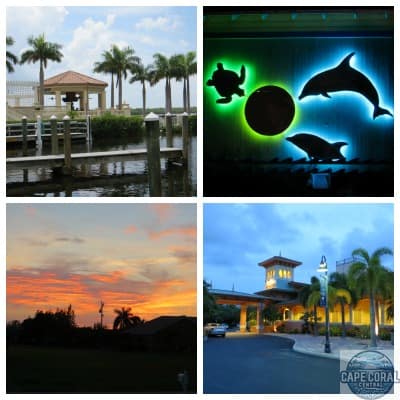 While you are visiting Cape Coral don't spend too much time going out because there are lots of homes to go see and great deals to still be had in Cape Coral foreclosures and short sales. If you're not yet ready to search for a new home please enjoy some of the pictures that I've taken of Cape Coral at night. These pictures alone should get you excited enough to come down and visit our little jewel of a community just outside of Fort Myers and Pine Island.
If BINGO is more your speed check out the top local bingo hall in Southwest Florida!
Optimized by Optimole