Just Listed Cape Coral Dream Home on Wide Gulf Access Canal
I wanted to take a few minutes and show you the most amazing new luxury waterfront property that Lenora Marshall and Blue Water Realty has just listed here in Cape Coral. This incredible home was built by Aubuchon Homes and is on intersecting  extra wide canals. This is a Gulf access property with every amenity you can imagine. If you're looking for a home with a heated pool and spa, wraparound docs Jet ski lights, and upgraded tile roof this is it. This home also affords you the opportunity to enjoy incredible sunsets with a Western view. One nice bonus about this incredible 33914 ZIP Code listing is that furnishings are included in the price. That means you can purchase this home and instantly start renting it for  popular vacation seasons. This home is located on in Lee County and was built in 1998.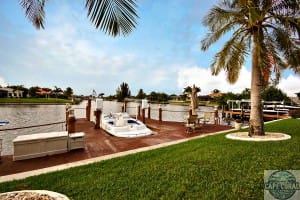 This highly updated Southwest Florida home features a custom pool and is extremely flat lot. The views of the canal are incredible and perfect for enjoying outside while grilling. The open kitchen looks out into the perfect entertaining the backyard for friends and family. If you are looking for a Cape Coral canal home with intersecting canals this could be your next luxury Southwest Florida home.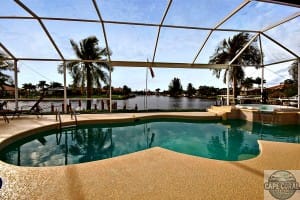 Optimized by Optimole