Top 3 types of homes I love to sell in Cape Coral
Cape Coral Condos – The beautiful Southwest Florida sunshine also makes it very easy to enjoy all the amenities offered by many of the condominium communities in Cape Coral. Community pools, clubhouses and sports facilities are some of the most common amenities, all of which are ideal for leading a social and active lifestyle.
Cape Coral Newly Built Homes – The new homes come with an assorted variety of upgrades and incentives. Some of the new homes have pools and outdoor recreation areas; some others have a slew of interior upgrades; and many of the neighborhoods boast amenities for residents to enjoy. Plus, all the attractions of Cape Coral are within reach of these new homes.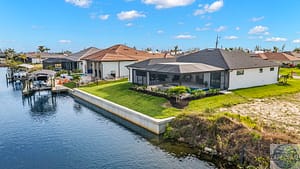 Gulf Access Homes – Besides the great access to the gulf, residents will also enjoy beaches, restaurants, golf and nightlife. These luxury homes truly have it all: beautiful vistas, immaculate style and a perfect location.
Optimized by Optimole