Local eco friendly expert Realtor in Southwest Florida
Your local eco friendly Cape Coral Real Estate Agent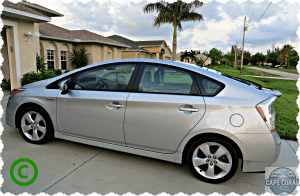 After showing Cape Coral real estate for years in a gas guzzling car, I finally made the decision to switch to an eco-friendly Toyota Prius  The results in gas savings and overall environmental friendliness has made all the difference! I often have clients ask about green options on houses here in Cape Coral and we are really starting to see more solar homes that are more self sustainable while lowering the homes carbon footprint.
Recycling programs are also very big here in Southwest Florida and we try to reduce as much of our footprint as possible. We are now doing this by implementing as many energy-saving tactics in our local new construction homes and condos being built. That includes Energy Star Appliances and extremely efficient heating and air systems. We have not yet seen the popular wind options for green technology in Southwest Florida but I assume it will be here at some point. We are however seeing biofuel and ethanol at the gas pumps for those flex fuel vehicles that are becoming more and more popular. I would not say that I'm a tree huger but I do feel like global warming is a problem and every little bit that each of us can help is a good thing. I enjoy my Toyota Prius and clients seem to love it.

If you're looking for an eco-friendly green agent in Cape Coral give me a call, I'd be glad to help you find the perfect environmentally friendly Florida home.
Optimized by Optimole