Exploring Cape Coral's Pool Homes: A Dive into Luxury and Style
The Allure of Infinity Pools in Cape Coral's Real Estate
The real estate market in Cape Coral, Southwest Florida, is witnessing a surge in popularity for homes equipped with innovative and luxurious pools. Among these, infinity or zero-edge pools stand out as a trendsetting feature. These pools, known for their seamless edge, create an illusion of the water extending into the horizon, especially mesmerizing in homes located by the water. This feature not only enhances the aesthetic appeal of the property but also offers a dramatic view from inside the house, making it a sought-after element for prospective homeowners.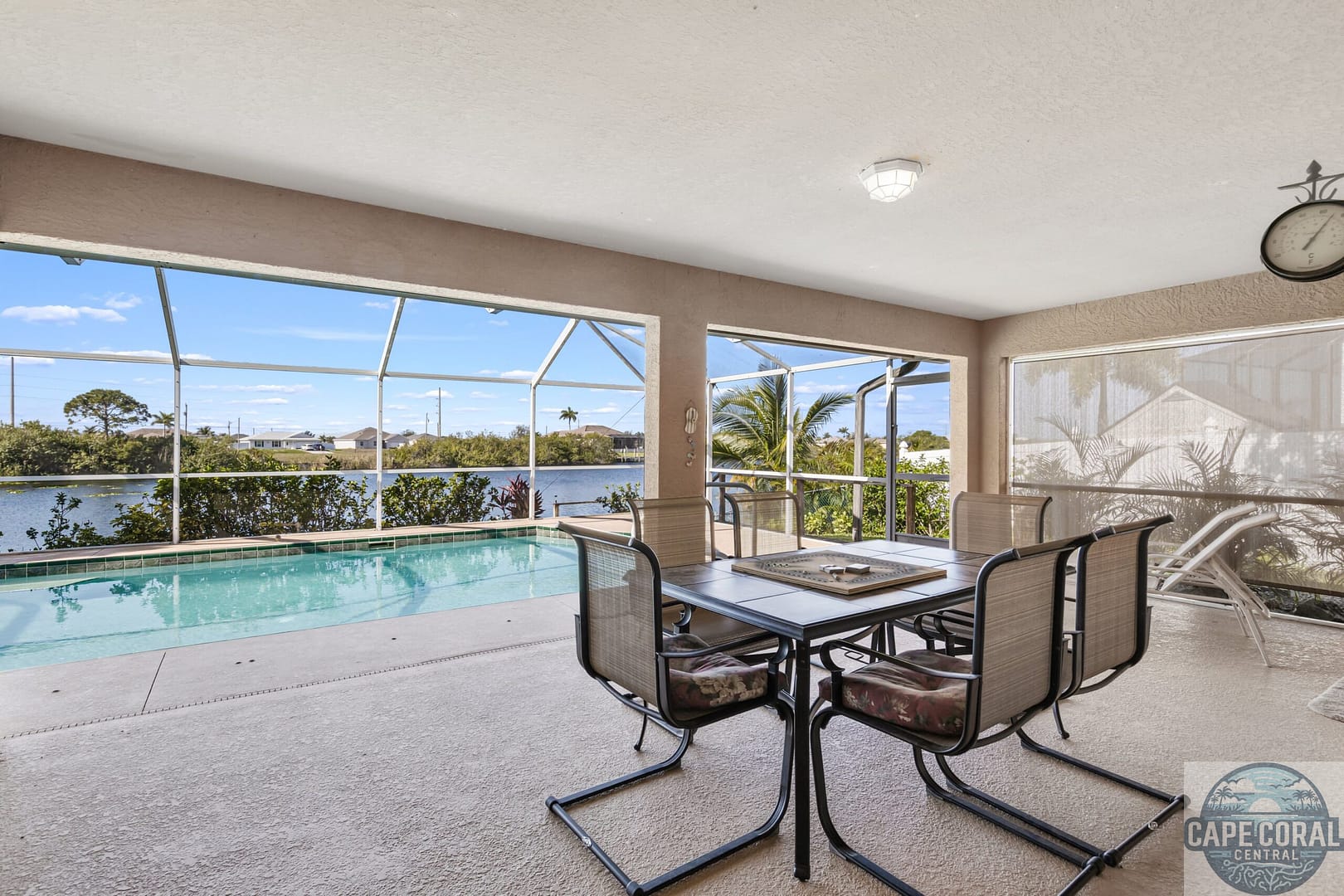 ---
Infinity pools in Cape Coral come in various designs and sizes, catering to a broad range of preferences. They are particularly popular in waterfront properties, where they blend the boundaries between the pool and the scenic water views, be it a river, lake, or the ocean. The visual effect of water merging with the skyline not only adds a touch of luxury but also creates a serene and calming ambiance, perfect for relaxation.
Moreover, these pools are equipped with modern technology for maintenance and safety, ensuring an effortless and enjoyable experience for the residents. From automated cleaning systems to energy-efficient heating options, every aspect is designed for convenience and sustainability.
Innovative Pool Features: Elevating Cape Coral's Real Estate
In addition to infinity pools, the real estate market in Cape Coral is also embracing homes with pools featuring bright colored lights, built-in bars, and Jacuzzis. These features represent the pinnacle of modern luxury and convenience, offering an unparalleled experience for those seeking a unique and indulgent lifestyle.
Colored Lighting: Pools with colored lighting are not just about aesthetics; they transform the outdoor space into a vibrant and dynamic area, perfect for evening gatherings and parties. These lights can be programmed to change colors, creating a mesmerizing effect that enhances the overall ambiance of the property.
Built-in Bars: Pools with built-in bars cater to those who love to entertain. These bars are strategically placed within the pool, allowing residents and guests to enjoy their drinks without ever leaving the water. This feature is particularly popular among homeowners who host frequent social gatherings.
Jacuzzis: The inclusion of Jacuzzis in pool designs is a testament to the growing demand for relaxation and wellness features in homes. Jacuzzis offer a therapeutic experience, perfect for unwinding after a long day. They are often strategically positioned to provide stunning views of the surrounding landscape, adding to the overall tranquility and luxury of the home.
Surrounding Areas: A Haven for Pool Homes
Expanding beyond Cape Coral, the neighboring areas of Alva, Bonita Springs, and Fort Myers also offer enticing options for those seeking homes with pools. These areas, each with their unique charm and characteristics, present a variety of choices for prospective homeowners.
Alva Homes for Sale with a Pool: Known for its natural beauty and serene environment, Alva offers a range of homes with pools that are perfect for those seeking a peaceful retreat. These homes often feature expansive outdoor spaces, blending the comfort of modern living with the tranquility of nature.
Bonita Springs Homes for Sale with a Pool: Bonita Springs, with its beautiful beaches and vibrant community, offers a selection of homes with luxurious pools. These properties often boast modern designs and amenities, catering to a lifestyle of comfort and elegance.
Fort Myers Pohttps://capecoralcentral.com/fort-myers/homes-with-a-pool-for-sale/ol Homes: Fort Myers, known for its historical charm and lively atmosphere, presents a diverse array of pool homes. From classic designs to contemporary styles, the pool homes in Fort Myers cater to a wide range of tastes and preferences.
As the interest in pool homes continues to grow in Southwest Florida, our local website provides an easy and efficient way to explore these options. With just one click, you can browse through the listings of pool homes in Cape Coral and its surrounding areas, ensuring that you find the perfect home to suit your lifestyle and preferences.
---
Our team is committed to guiding you through the diverse offerings of Cape Coral and its neighboring areas, helping you discover the pool home of your dreams in this picturesque region of Southwest Florida. Whether it's the seamless infinity pools of Cape Coral, the natural allure of Alva, the coastal charm of Bonita Springs, or the historic elegance of Fort Myers, there's a perfect pool home waiting for you.
Optimized by Optimole