See all active Luxury Tarpon Landings condominiums for sale
Tarpon Landings condos for sale
The condos feature ceiling to floor windows, allowing for spectacular views over the water and marina. Restaurants and shops flourish in the area outside the complex and sidewalks line the streets making travel safe and convenient. Golf courses are also plentiful, as well as parks with acres of green space for recreation and leisure.
More information about Tarpon Landings condos for sale
The condos feature stunning stucco architecture with hurricane shutters and a tile roof. The interior of the condos are as impressive as the exterior, with a number of upgrades and renovations throughout the units. Updated kitchen and bathroom appliances are standard in the majority of the condos, as well as granite countertops and high ceilings. Wall to wall carpet is used in the bedroom of the condos in Tarpon Landings and the living spaces feature wood and tile floors.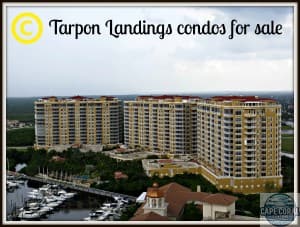 Optimized by Optimole