Yacht Club Real Estate and Waterfront Homes for Sale in Southwest Flordia
Yacht Club Real Estate and Homes for Sale
Yacht Club, Cape Coral, Florida is as beautiful as its name suggests. Yacht Club real estate offers its residents' boat lifts, docks, and direct access to the gulf. With deep, tropical grounds, golf greens, and palm and coconut trees, Yacht Club real estate is premium living. The homes for sale in Yacht Club offer lake vistas and canals running directly behind the homes and beaches. Residents have all of the amenities of home and vacation a short walk away.
The community surrounding Yacht Club Real Estate includes fast and fine dining, quality schools, solemn worship, and a variety of shopping experiences. From Papa Joe's Italian Restaurant to the Paradise Pizza of Cape coral, Yacht Club members can sit or eat on-the-go.
More information on Yacht Club Real Estate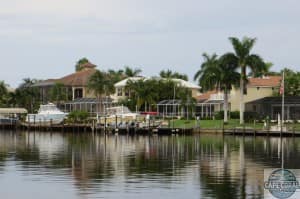 Yacht Club Real Estate is typically built of strong, concrete block construction to withstand any inclement weather. The facades include the finest stucco siding and slate roofing available. Each home in the Yacht Club real estate community tenders innovated upgrades and renovations to enhance its functionality and beauty. Cape Elementary School and Providence Christian School are both within walking distance or a quick drop off on the way to the office. For the golfing enthusiast in the family, Cape Coral and Yacht Club Real Estate tender several beautiful and expansive golf greens nearby.
See all homes for sale in the Yacht Club
Popular streets with homes for sale in Cape Coral's Yacht Club include CONGO CT, BAYSHORE DR, LINCOLN CT, LUCERNE AVE, COCOA CT, MONTCLAIRE CT, VERSAILLES DR, TOWER DR
Optimized by Optimole